According to historians, the town was built in the year 1000 around an oratory that kept an old wooden cross, hence the name of Santa Croce (Holy Cross).
Important manufacturing center of the Leather Area, its economy is based on processing of leather since the eighteenth century; his name and prestige are such as having earned the title of World Capital of Leather.
Worth a visit the Collegiate Church of St. Lawrence which houses a remarkable Christ on the cross, wooden sculpture from late thirteenth century; the Church of San Rocco, 1650, born on the ruins of an ancient chapel.
In the hilly area of ​​Cerbaie is the Protected Area of ​​Poggio Adorno, perfect for pleasant walks.
The lively cultural activity refers to Villa Pacchiani, a center of cultural activities and contemporary art exhibition, and to the Verdi Theatre, with a rich program of dramas.
Among the events, in February-March, one of the most important carnival of Tuscany, with costumes that are true artworks; in June, "Staffoli'n jazz"; between September and October in Santa Croce in Piazza; in December, the Festival of Amaretto, the typical sweet of Santa Croce.
Villa Pacchiani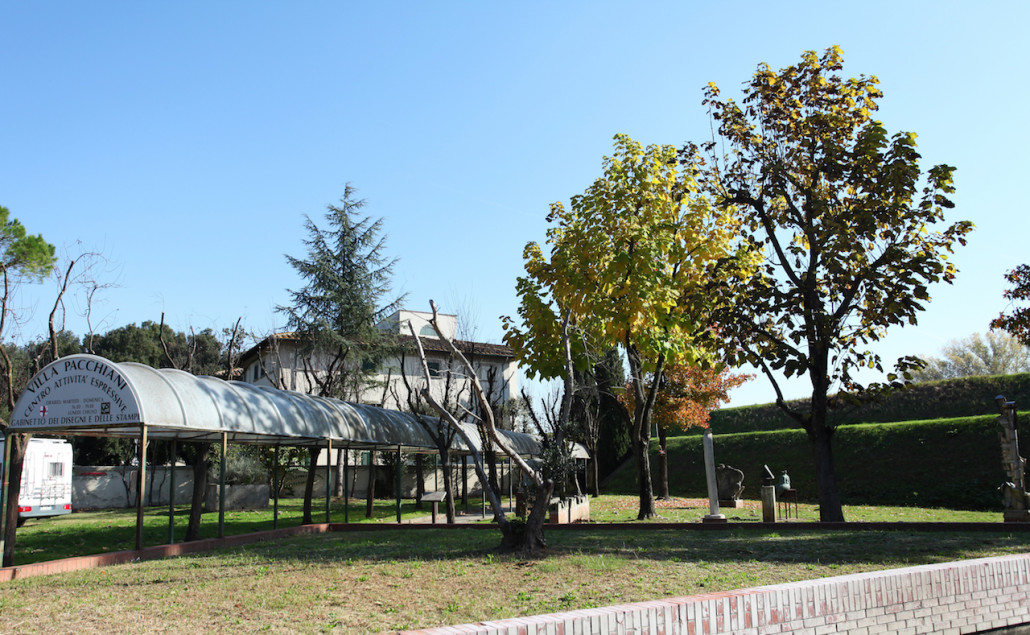 The "Expressive Activities Center of Villa Pacchiani" in Santa Croce is a permanent cultural center since 1991 in which they develop initiatives, ideas and interests by: Exhibition Center for the production of 5-6 exhibitions per year; "Cabinet of Drawings and Prints" with the presence of over 2600 paper artworks by Italian and international engravers; Laboratories all the year.
Until today, have been set up many exhibitions, all designed and produced by the Expressive Activities Center, aimed at clarifying, document and record the problems of contemporary art.
At Villa Pacchiani they are currently workshops in photography, music and theater for young people. They held public events with concerts and musical groups and the School of Music Lamia organizes annual courses. About photography, of public service about materials and development techniques, the Villa has organized courses and discussion meetings about photographic image, frequently participating in national competitions.