Riparbella stands on a ridge of tuff; in contrast to neighboring countries, the urban structure of circular shape, grew longitudinally along the main road.
The historic center, built around the castle, dates back to around the year 1000 by the Gherardesca, it is embellished by alleyways and old houses, among which stands a well-preserved building of the fifteenth century in the Town Square.
Worth mentioning the Town Hall; the church of St. John the Evangelist, where every year from Christmas to February is prepared a mechanical christmas crib; the Monumental Cemetery built in the early 900 by architect Bellincioni.
Nearby, in the locality of Belora, they were found remains of an important Etruscan necropolis, some of which are exhibited in the Hermitage museum in Moscow; the area is part of the The Garden-Belora-Cecina River natural reserve with an Environmental Education Center for educational activities and excursions.
Among the events we report the traditional Wild Boar Festival (third Sunday of November), with dishes of hunting, and the Agrifiera (first Sunday and Monday of August), former cattle show now converted into a horse fair with equestrian shows.
"The Garden" wildlife farm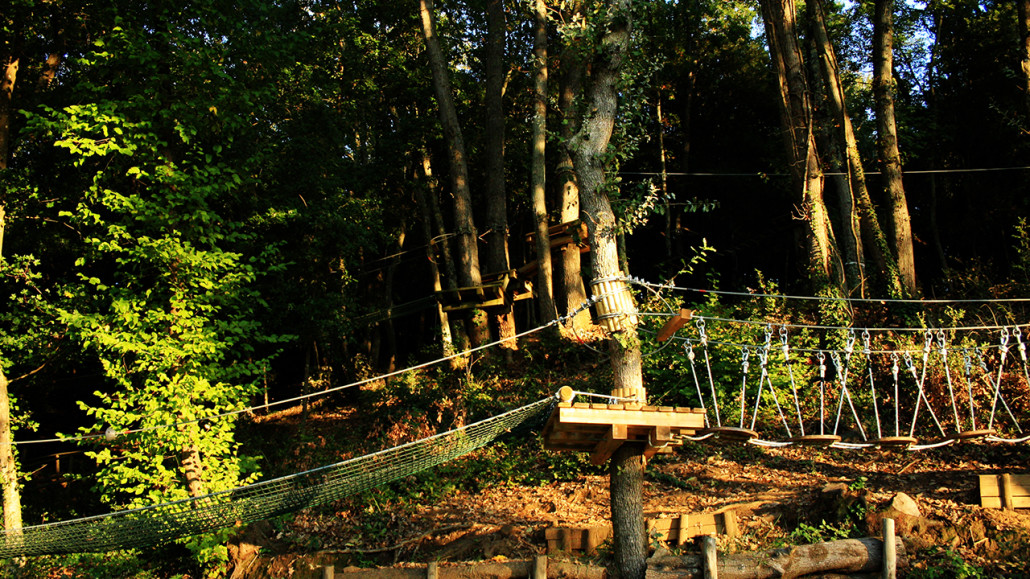 The wildlife farm "The Garden", located at the border of the township near the Province of Livorno, is a state property managed by the municipal administration of Riparbella since 1976.
It covers about 600 hectares consisting mainly of Mediterranean woods with the presence of holm oak, flowering ash and hornbeam.
Today the company has an Environmental Education Center inside the building complex, also used for tourist and educational activities.
Inside the woods there are equipped nature trails, through which you can admire the variety of flora and fauna, as well as the "Hanging Garden", with acrobatic adventure park in the trees, open from March to November, except in bad weather conditions.