Pontedera is an active and industrious city, ideal for tourists.
Around the city were found traces of ancient settlements dating from the Neolithic period; later, the territory was inhabited in Etruscan period, and in medieval times was built the castle with walls of brick and stone, and was fortified the river Era bridge.
Pontedera is "City of Motors" as well as the Vespa, an icon of world motorsport, and house of the "Giovanni Alberto Agnelli" Piaggio museum.
For some years the whole city has become a museum of contemporary outdoor art, marked by many and original artworks by renowned artists such as Pomodoro and Enrico Baj.
Contemporary works of local artists can be found in numerous centers wherecultural events are organized.
In the old town, nice and cozy, there are shops and activities of great quality, as well as the gastronomy: chocolate, wine, pasta. Every Tuesday and Thursday morning in Piazza Stazione and Piazza Trieste takes place gourmet and local products markets.
Among the events, in May, the "gastronomic walk" through hills and villages called "Mangia… longa"; In October 9, the Feast of San Faustino patron of Pontedera.
The Piaggio Museum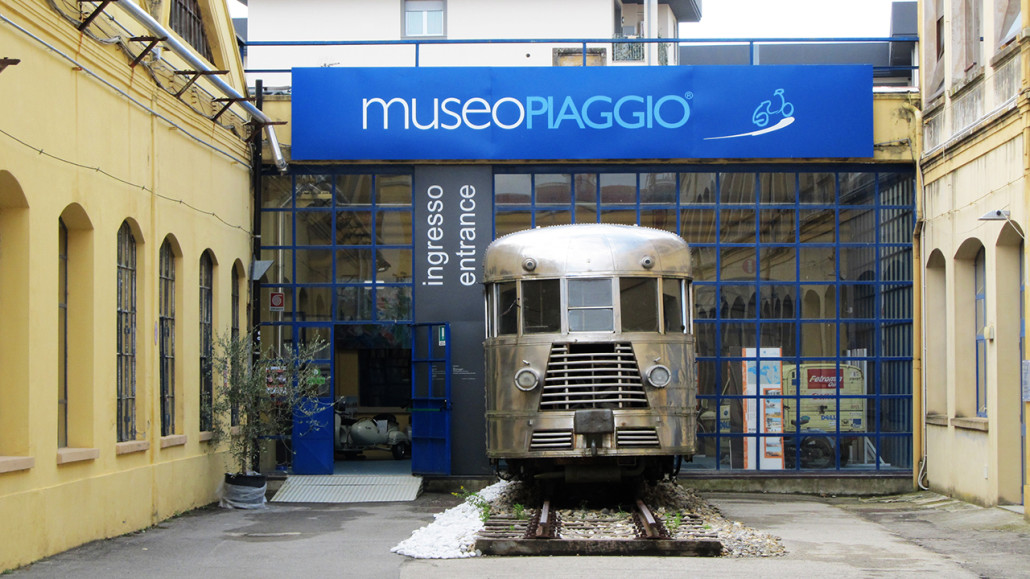 The Piaggio Museum was inaugurated in March 2000 in the past tooling workshop, one of the oldest and fascinating buildings of the industrial complex of Pontedera, where the company settled its production since the early twenties of the '900.
The museum was created to preserve and promote the heritage of one of the oldest Italian Company, and want to rebuild the history of Piaggio and its territory retracing a long stretch of Italian history, made by of economic changes, folklore and industrial development, through the exhibition of its most famous and representative products thanks to the large documentation preserved in the Historical Archives.
Here it's housed the Vespa and Gilera collections together with the most significant products of Piaggio (aircraft engines from thirties, a specimen of the driving station MC2 54, 1936, the plane P148 of 1951, the Ape, the Pentarò, the Ciao, to the latest scooters).
But what most attracts the Museum fans and curious from around the world is certainly the Vespa collection. Only in Pontedera, in fact, you can find valuable prototypes of the '40s.