Defined by Boccaccio "outstanding castle" because of the powerful fortifications, Montopoli was contested between Pisa and Florence until the famous Battle of San Romano represented by Paolo Uccello in the three paintings today preserved in the Uffizi, Louvre and National Gallery.
In later centuries, the village grew up, enriching with churches and artwork such as the Oratory of San Sebastiano, the church of the "Madonna del Soccorso", the Conservatory of Santa Marta; the Arch and the Tower of Castruccio remained to symbolize the past.
In the Varramista estate is located Villa Capponi Piaggio, owned by the namesake family for its proximity to the Piaggio factory.
Montopoli boasts the ancient tradition of pottery; in the sixteenth century they operated kilnsmen and potters, while in the nineteenth century the presence of Dante Milani trained a generation of skilled craftsmen expert in the production of Renaissance-style furniture and chandeliers with terracotta tiles.
The second Sunday of September, groups of flag-wavers and musicians parade through the streets announcing the archery challenge, medieval reconstruction in which representatives of the two neighborhoods compete with arrows.
In early March, is then celebrated food and wine in the Gustopolis festival, and in July, the good music with Montopoli Jazz festival.
Montopoli Castle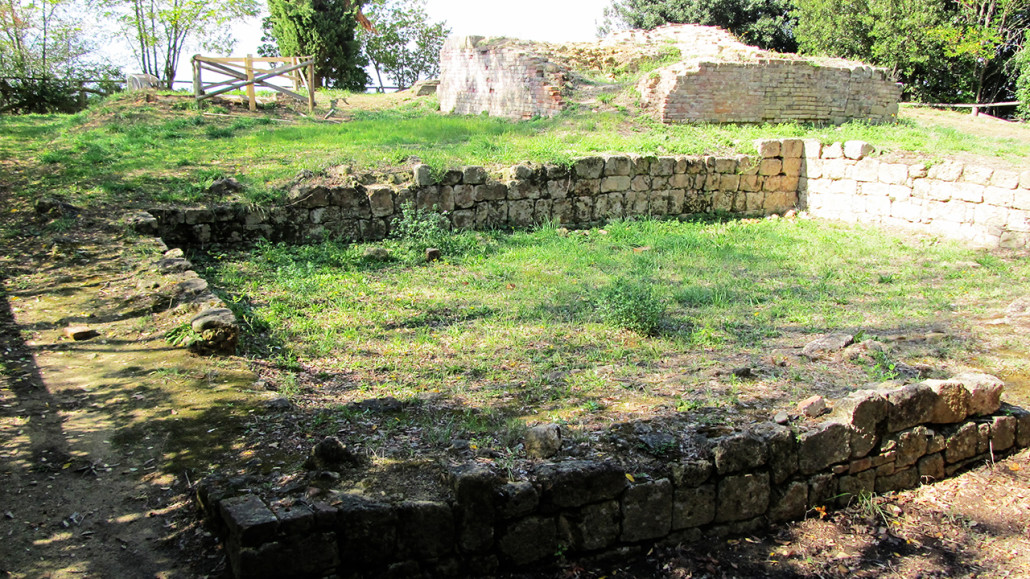 Historical documents tell about the castle of Montopoli in 1017 for the first time. It was of great strategic importance for most of the Middle Ages; he remained under the jurisdiction of the bishop of Lucca until 1162, when it was assigned by the Emperor Frederick of Swabia to the "faithful" ghibelline Pisa.
The main theme for the subsequent history of the castle will be the involvement in the never quelled conflict between Pisa and Florence; after the Spanish invasions in Italy in the '500, Montopoli was faced with new and terrible struggle against fearsome plague epidemics and famines that disturbed the life of the castle also in '600.
In the second half of '700, with the advent of Lorraine in Grand Duchy of Tuscany, agriculture, industry and commerce restarted; Montopoli after facing the invasion of Napoleon's troops, which caused disasters but also favored the propagation of those new ideas that would characterize the recent history, followed the luck of the Grand Duchy of Tuscany and Italian Risorgimento.
The agricultural tradition is still important, and the old mansions of the Castle are transformed and modernized to serve as residence and office for landowners and professionals.