Fauglia is an ancient hilltop village, full of history and traditions, which saw the destruction of his castle in 1433 by Florence during the battles against Pisa.
Afterwards, the old village center, has gradually become as you can see it today, with most of the buildings built since 1600 up to 1800, a period of greater economic prosperity; the surrounding area offers some of the most breathtaking panoramic views of the Pisan hills.
There are many points of interest, such as the Church of San Lorenzo, the town hall and the old church tower; to visit also the underground storage of grain, recently found in Piazza del Mercato.
Fauglia is known for its villas where they stayed nobles, literary man and artists; among these, Villa Trovarsi belonged to the famous actress Marta Abba, who named it in memory of a play by Pirandello dedicated to her. To report, two museums related to well-known artists: Alvaro Marioni, painter and carver, and Giorgio Kiernek, post-Macchiaioli painter who have portrayed that countryside with his paintings.
Among the events: in June, the Festival of soup; in September, "Di-vin Fauglia" (of-wine Fauglia); 1st Tuesday of August and the 3rd Tuesday of October, the peasant Fair.
Kienerk Museum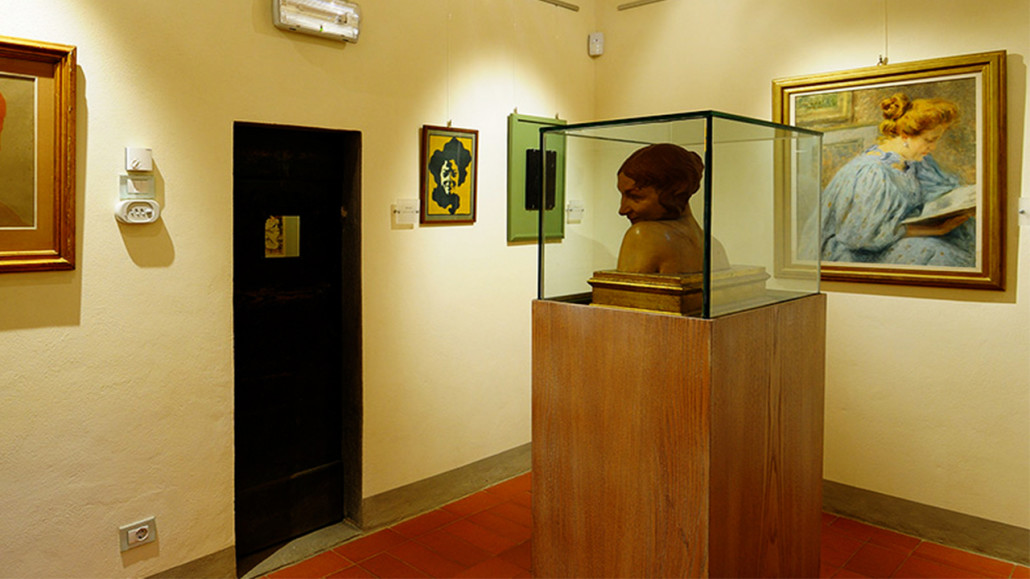 The birth of the museum, opened in 2009, was made possible by the donation of artworks to the Community of Fauglia, from Giorgio Kienerk's daughter, Victoria.
Victoria, not only personally rearranged the archive completing the photographic documentation and the literature about the father, but has also contributed to the choice of environment and location of the works.
The Kienerk collection consists of sculptures, reliefs and sculptures in the round, mostly oil paintings, some crayons, numerous drawings, notebooks with ink and pencil sketches, engravings and lithographs; overall it is about one hundred and thirty pieces, as well as notebooks.
The works cover the entire artistic career of Giorgio Kienerk, from early production to maturity, and are testimony to the many interests of the artist, who has dedicated himself to sculpture, painting, graphics, illustration and also applied art.
In the museum is also a cell in which it is reproduced a working corner en plein air, with objects and tools of the artist, (including the stand, the seat, the sunshade, the palette) and old pictures (of the artist and family) on the walls.