In the middle of the fertile plain of the Pisa Arno Valley is Calcinaia, a lively and active town, full of industries and handicrafts.
The name refers to the traditional craft of the ceramics processing and to the numerous lime kilns active until the sixties, but, built in medieval age, before 1000, it was once called Vico Vitri, from the name given to the village for processing vitrified crockery.
The district is a key transit point in the road network of the province of Pisa, as well as in ancient times was an important junction for traffic control of river Arno.
The great bend of the Arno river is one of the most important venues for national and international sport fishing.
Shows and events include: the Festival of Weddle, third Sunday of May, celebrating the typical "calcinaiolo" cake; the Historical Regatta on the River Arno in honor of the patron Santa Ubaldesca Taccini, which takes place from 800 since the last Sunday of May or first of June, preceded the night before by the party "Relive the Past" with attractions, games and live paintings.
The Coccapani Fournace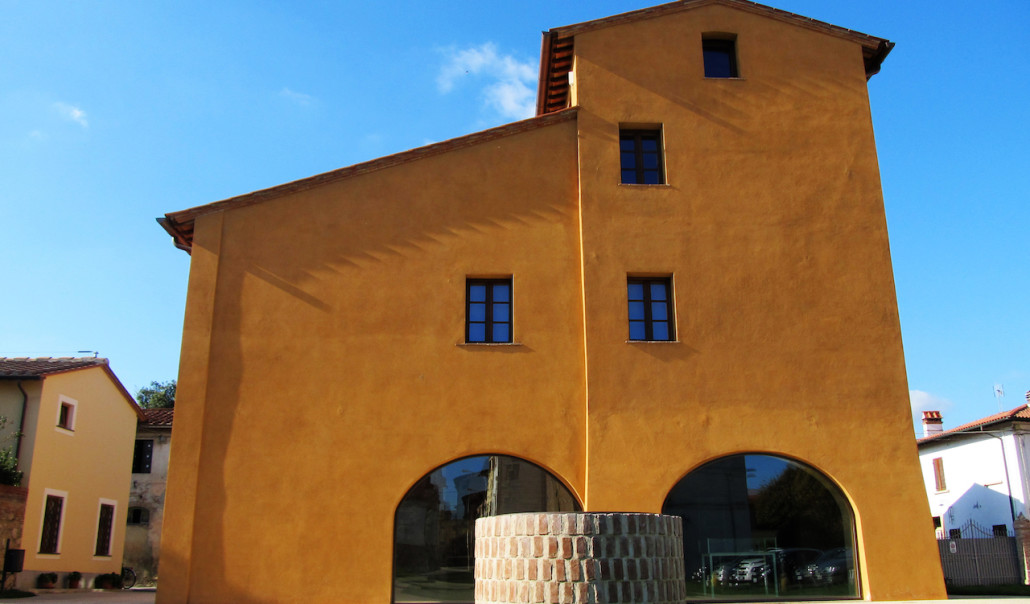 The furnace belonging to the Coccapani family was placed here in 1768 when one of the members of the family, Lodovico, was forced to leave the Montecchio furnace because of the ongoing conflict with the Carthusian monks from the Carthusian farm, the owners of the artisan workshop.
The Coccapani palace in Calcinaia was therefore transformed into a workshop producing ceramics with the construction of the first vertical furnace, standing against the building's main wall.
The activity of the furnace became so important for Calcinaia that in the nineteenth century it was the most important artisan activity in the town. The furnace continued to be used until the early 1960s, when it was abandoned and the structure was partially converted into a private house.
The rooms of the workshop have since been restored and converted into a museum.