The first historical mention of Bientina, some say from the Latin "bis antes" (two hedges), dates back to 793 AD.
Of ancient medieval origin, we can see ruins of walls with some towers. The village has notable buildings and monuments such as the Church of Santa Maria Assunta, where are the remains of the patron San Valentino Martire, the Museum of Sacred Art, the Etruscan Museum and the Church of San Girolamo, with a permanent exhibition about the ancient history of the area.
Of great natural interest is the oasis of Tanali, located on the western side of the Marshes of Bientina, at the slopes of Monti Pisani, which covers about 153 hectares with meadows and wet forests periodically flooded.
In Bientina interesting events take place such as the traditional antiques market in Piazza dei Borghi, every fourth weekend of the month; the Festival of San Valentino Martire on Pentecost Sunday; the "Luglio Bientinese" with various night performances; The Palio of the third Sunday of July in Piazza Vittorio Emanuele II, and, the evening before it, the historical costume parade.
The San Girolamo Etruscan Museum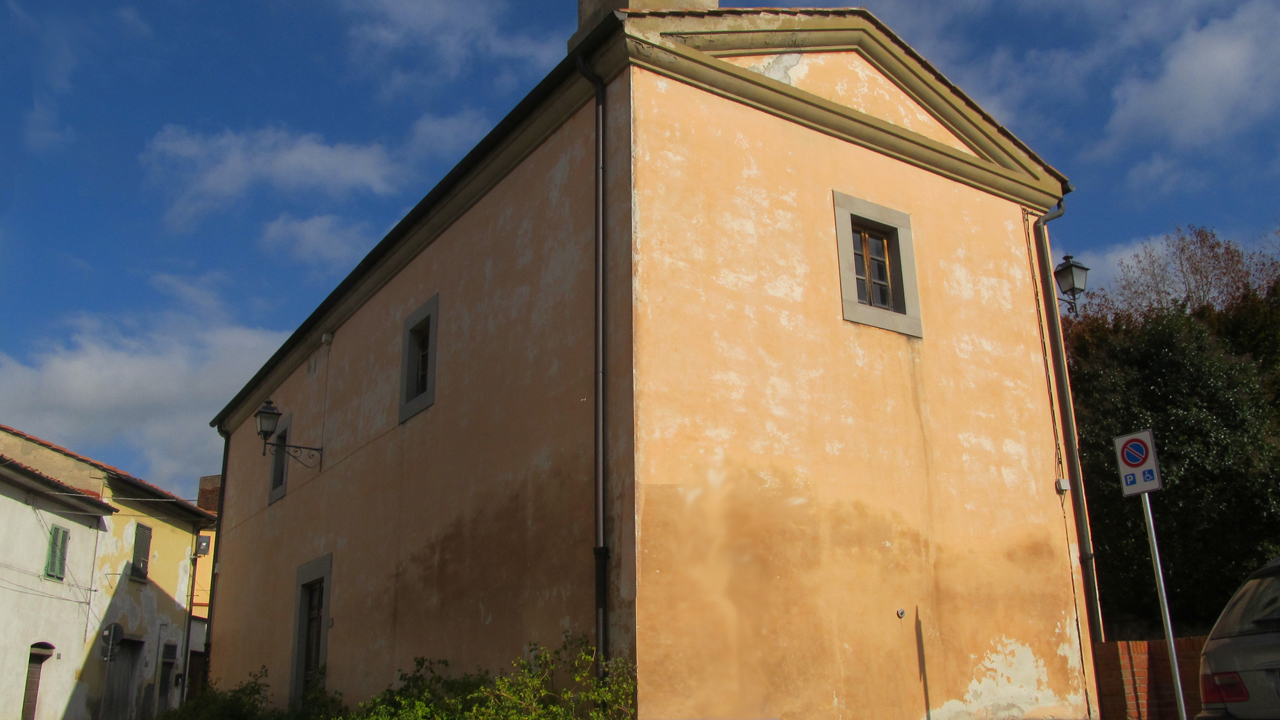 The ancient lake Sextum was among the largest in Tuscany and on its banks probably lived populations of Etruscan origin whose relics – found just in the lake – are currently collected in the Etruscan Museum, located in the old church of St. Jerome, dating from the '600, today desecrated and turned into museum.
The museum, opened in 1999, contains artifacts collected over the last 60 years in the area of ​​the ancient Lake Sextum and now called "marsh of Bientina".
These exhibits consist of materials from archaic Villanovan village (X-XI sec. A. C.), ceramics from last Bronze and Iron ages, the remains of an Etruscan house of the sixth century B.C., with black ceramics (buccheri) and red paint, ceramics of common use, parts of necklaces, brooches, pins, earrings and funeral ornaments of a tomb found during the drainage of the marshes.
The museum is open every Sunday morning from 10:00 to 12:00, except August, or by appointment.